Ideal Guillotines products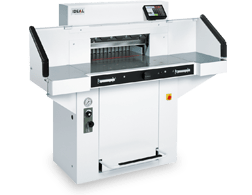 About IDEAL
Industry leading design backed by German engineering makes Ideal guillotines the most trusted choice for businesses.
More than 65 years history and going strong
Market leader in the small-format cutting machine
Latest technology and product innovation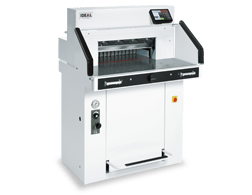 Electric guillotines
Safety and precision are at the core of the Ideal range of electric guillotines, using cutting edge technology to achieve the best results.
IR light beam safety curtain
Easy touchscreen controls
Hydraulic blade and clamp drive for precision cutting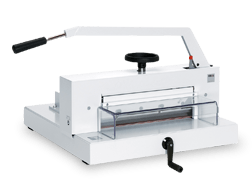 Manual guillotines
Ideal manual guillotines are simple, safe, and effective for all kinds of print rooms, schools, and small businesses.
Precision cutting
Wide angle blades for cutting paper and heavier stock
Freestanding and desktop options